Verisign reports global domain registrations hit 351.5 million at the end of 2Q-2022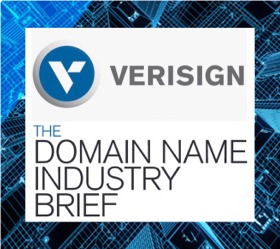 (the administrator of the .com and .report
TLD) published its latest quarterly report Domain Name Industry Overview (DNIB) covering the second quarter 2022. The quarter ended with 351.5 million domain name registrations through everything top-level domains (TLDs) in the world, a gain of 10.4 million
domains of the same point a year ago, which represents a 3% increase Year after year. Total enrollment increased by a million
from the end of 1Q-2022 (a 0.3% increase which represents a considerably slower rate of growth than what we experienced for the whole of the past year).
At the end of 2Q-2022, .com registrations reached 161.1 million, 3.1 million more that at the same time a year ago, representing
a
2.6% jump I. .Report didn't fare so well,
lose 400,000 domains over the past year to complete 2Q-2022 with 13.2 million
registrations.
Total
country code TLD domain name registrations arrived at 134.1 million at the end of 2Q-2022, a gain of 2.6 million domains (2%)
Year after year. The top 10 ccTLDs, as of June 30, 2022, were .cn, .de, .uk, .nl, .ru, .br, .fr, .eu, .au and .it.
Total new gTLD domain name registrations amounted to 27.0 million at the end of 2Q-2022 after enjoying a good Jump 18.1% year over year with the addition of 4.1 million registrations.