Public domain #3 image comics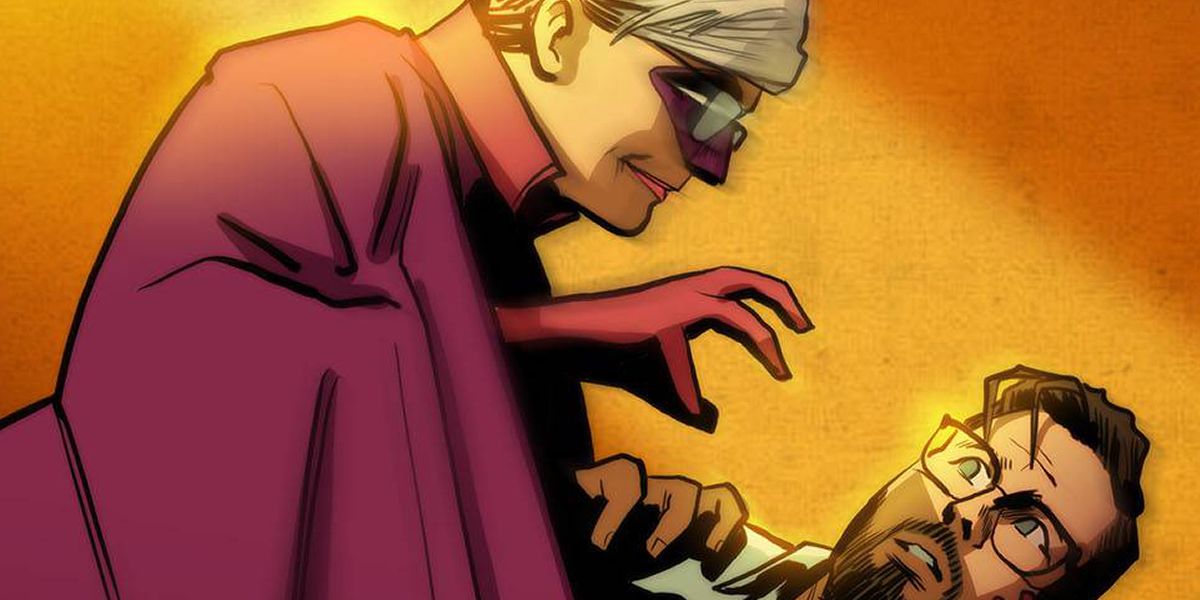 Public Domain #3

Writer:

Zdarsky chip

Artist:

Zdarsky chip

Letterer:

Zdarsky chip

Cover artist:

Zdarsky chip

Editor:

Picture Comics

Price:

$3.99

Release date:

2022-08-24

Colorist:

Zdarsky chip
For many writers and artists, it's often a dream come true to work for comic book conglomerates as they explore new stories and push them to new heights. But when it comes to creating new characters, it's more often than not a daunting task in itself. Their work is taken away from them under the guise of "work for hire" and used to spawn multi-billion dollar franchises. After his family persuaded him to defend his interests, cartoonist Syd Dallas finally fights to recover the rights to his creation, The Domain. Written, drawn and lettered by Chip Zdarsky and published by Image Comics, Public domain #3 gets into the thick of the legal battle.
Public domain #3 finally reveals the reason for Miles' desperation to help his father earn a lot of money. Simply put, Miles is a gambling addict who has repeatedly defaulted on his debt, leading to debt collectors knocking on his door. But this time, the amount is too large to ignore. As the sharks close in, Syd decides to settle down with Singular so the money can help Miles get his life under control. Meanwhile, Singular editor Dee Donovan invites Miles into his office, partly to threaten and partly to present a unique new offer the Dallas family can't refuse.
RELATED: REVIEW: IDW Publishing's Earthdivers #1
For the first time in the series, Public domain #3 takes the reader back in time with a flashback scene that puts things into perspective and answers a long-standing question regarding Miles Dallas' pissed off behavior. It not only shows his response to his fate, but also portrays the protective nature of his father, Syd, who up until now has looked like a gentle old man ready to hang up his gloves. The new issue introduces a host of new characters, each with a very distinct Dallas family personality, spicing up the story with different flavors of hostility. Instead of revolving around the same conversations, the new additions lead to new narratives, which allow the plot to breathe.
Having already won numerous accolades for his artwork, Chip Zdarsky is no stranger to the drawing board. The main emphasis in his works is on the figures rather than the creation of intricate and impressive panels. There's a wealth of detail baked into the background, but Zdarsky keeps it simple and lucid for the sake of the narrative. But when it comes to color, it breaks its own rules and drapes the pages in bold, bright tones. Surprisingly, it works well with urban architecture, even making the aforementioned characters shine as they show a range of emotions while reacting to stressful circumstances.
RELATED: REVIEW: Scout Comics' Phantasmagoria #1
In his heart, Public domain #3 is the story of a little guy who takes on a broken system, unfazed by the challenges posed by wealthy corporations. This issue has the same spirit, but it takes fascinating turns at the beginning and end, pushing the boundaries set by the story far beyond what fans expected. Zdarsky has grounded this family drama in a very real issue, and now is the perfect time to let go of the past and move forward into uncharted territory. Public domain #3 does the unthinkable, ending on a narrative hook that's sure to bring readers back for the next issue.