New Braunfels Unveils New Website, Domain | Community alert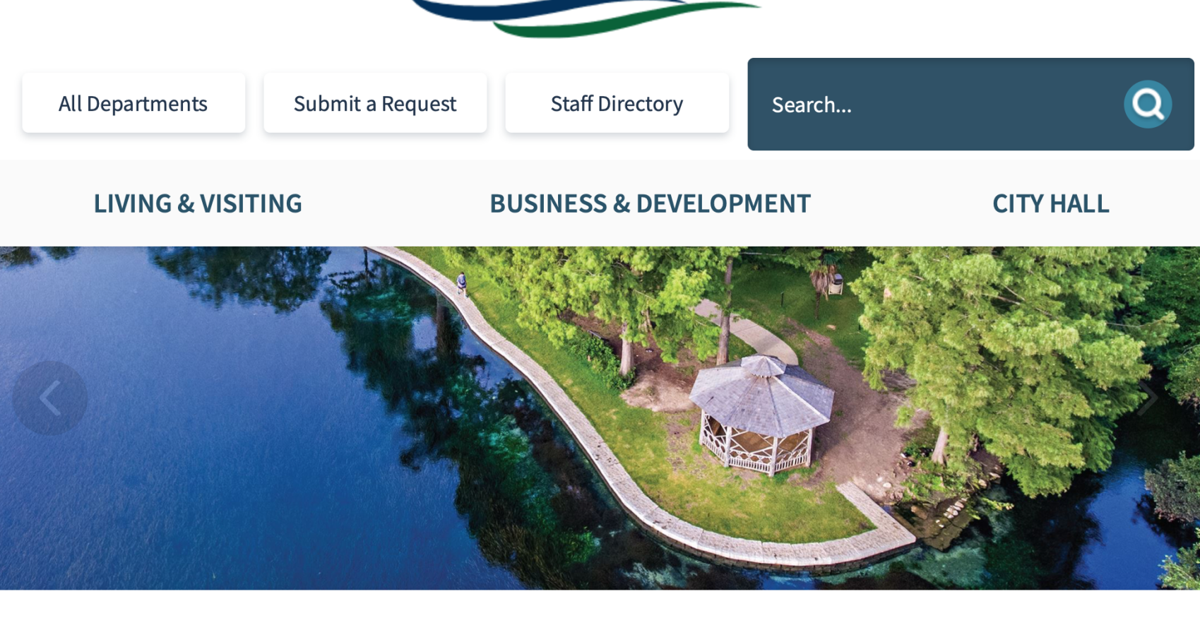 The City of New Braunfels has launched a new website under a new domain name — newbraunfels.gov.
The newly redesigned website includes a more modern look, simplified navigation and a new tool for residents to report a concern or submit a request.
David Ferguson, the city's communications manager, said the main goal of the new website was to make it easier for residents to use.
"To do this, the primary navigation and departmental navigation have been restructured so users can find the important information they're looking for more quickly," Ferguson said.
The newest feature of the website is a "Submit a request" button on the homepage that takes residents to a comprehensive list of common requests received by the city, including a new addition that takes users to a GIS-powered map where residents can report issues such as potholes, traffic sign issues, drainage issues, and solid waste and recycling issues.
Over the past year, the city has been able to secure the newbraunfels.gov domain of the US Cybersecurity and Infrastructure Security Agency.
Using a .gov domain increases security, and domains with the .gov address are only available to US-based government organizations and other publicly controlled entities.
While anyone can claim a .org or .com domain, using a .gov domain shows that the city's website is an official government resource and should give users confidence in the legitimacy of the site. .
The city's website receives more than 1.2 million annual visits.
While the new website was officially launched on Monday, improvements and small changes continue to take place as needed.
Report any issues or concerns to [email protected]
To visit the new website, go to www.newbraunfels.gov.